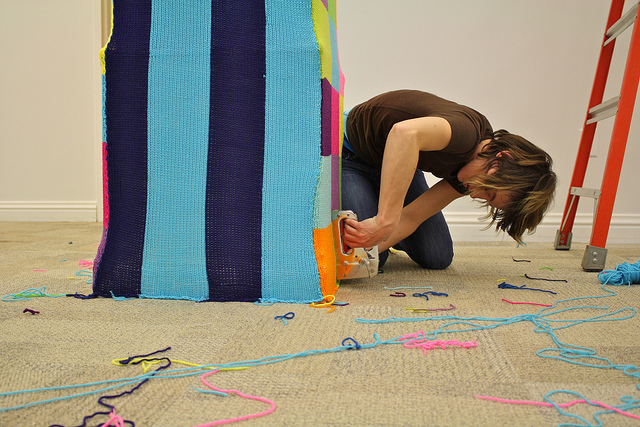 I am consistently inspired by helping others realize their creative ideas. I encourage you to consider incorporating knitted design into your next promotional project. Yarnbombing installations yield a high level of audience engagement both in person and online.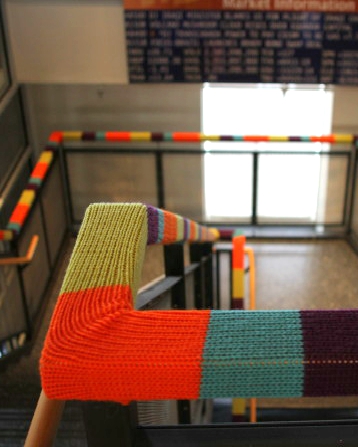 Beautify your office or retail space:
Furniture
Window displays
Mannequins
Industrial piping
2D design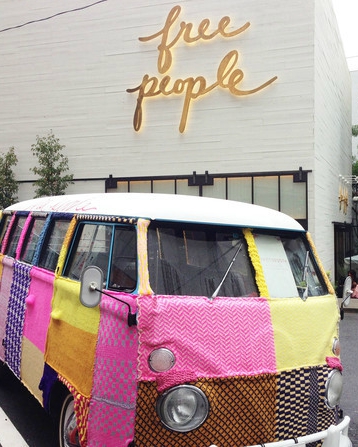 Draw consumers to you:
Trailers
Vehicles
Display tables
Live yarnbombing
Store openings
Product wrapping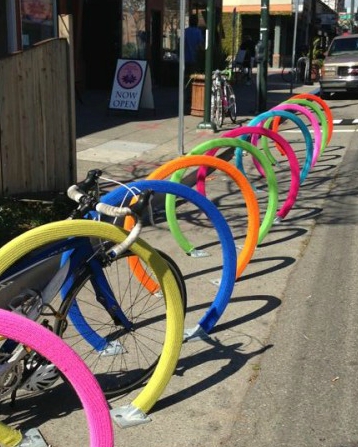 Reach beyond your retail location:
Outdoor furniture
Trees
Bike racks
Sculptures
Banners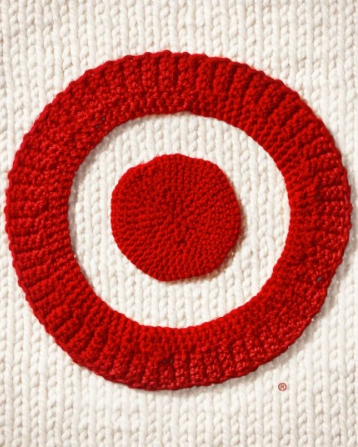 Create a sense of warmth and joy:
Brand logos
Guerrilla marketing
Set design
Photoshoots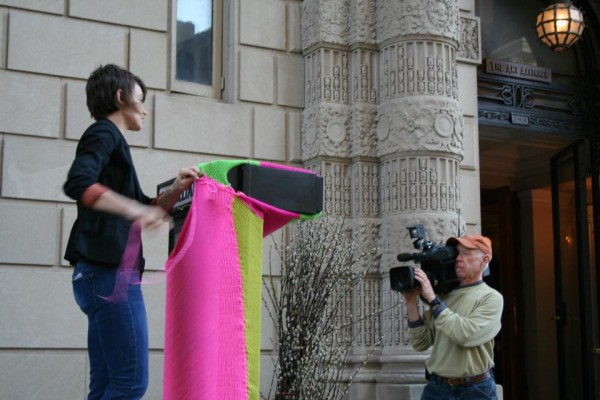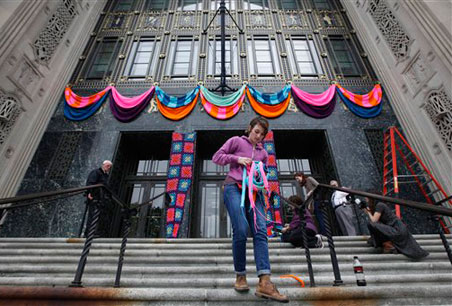 Consultation
You want to use knitting to promote your business or event, but you're wondering how it would actually work. We can discuss real possibilities and determine how to most efficiently meet your needs.
Strategy & Design
Together we will develop a pragmatic design that integrates your needs with my creative aesthetic. We will establish a plan for implementation that meets your specific time line.
Installation
We will decide on an installation process that will definitely leave an impression. If you'd like a live installation as part of your event, I can be there. If you'd like your project to be a surprise to consumers, we can arrange that as well.
Frequently Asked Questions
Yarnbombing is not your typical medium for promotional events. On the one hand, this makes the prospect of using yarnbombing very exciting, but on the other hand it certainly raises some questions. I will try to address some of the most common questions here, but if you have additional questions, please feel free to shoot me an email.
How long does this knitting last?
I use yarns that are cost efficient and weather resistant. Installations can last for months or years, but outdoor projects look their most vibrant for approximately 6 weeks through most weather conditions (rain, sun, snow).
Indoor installations can last a lifetime.
What is your turn around time?
My motto is "efficient and effective" and I am successful at meeting extremely tight deadlines that may seem impossible. With that in mind, knitting does take a considerable amount of time, so it's best to start the collaboration process as quickly as possible.
How much does it cost?
I want more than anything to help your ideas come to fruition. That is why the consultation process is pivotal. During this conversation, we will develop a project that fits within your budget and still has a large impact on your consumers.
So can you knit anything?
In the words of Tim Gunn, I can "Make it Work"! However, this does not mean that the possibilities are endless. Again, the consultation process will be an important step where we can examine your ideas and develop a project that is feasible and extraordinary.
Don't Be Shy
Let's make your yarnbombing project come to life.